Welcome to Human-inspired Robotics (HiRo) Lab!
We develop Human-Robot Interface and Shared Autonomy to enable the efficient, intuitive and effortless control of mobile humanoid robots for nursing and living assistance. Our research focuses on:
Shared Autonomous Robot Manipulation Control
Adaptive Human-Robot Interaction and Interfaces
Augmented Reality and Multimodal Human-Robot Communication
Novel Approaches for Training Robot Teleoperators
We are located on 200A at Unity Hall. Come to meet our nursing robot!
---
Lab Director: Jane Li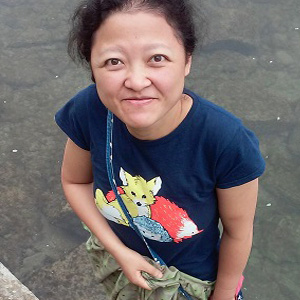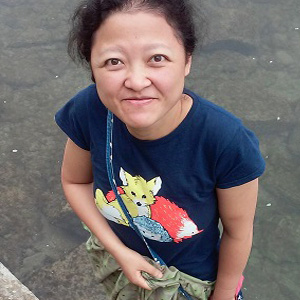 I am an Assistant Professor with the Robotics Engineering Department, with an affiliation in Department of Mechanical Engineering and Computer Science, Worcester Polytechnic Institute. Before I joined WPI in Jan 2017, I was a Postdoctoral Associate with the Duke University 2015-2016. I received my M.S. degree in Mechanical Engineering from University of Victoria (BC, Canada) in 2009, and Ph.D. degree in Computer Engineering from the University of California, Santa Cruz (CA, USA) in 2014.
My research aims to advance the fundamental science and technologies of intelligent human-robot interfaces for tele-robotic manipulation and active telepresence. My recent projects investigate the human-robot interaction in their collaborative control of the tele-robotic eye-hand coordination, and develop intelligent human-robot interfaces to achieve the intuitive, efficient, and effortless control of advanced tele-nursing and living assistance robots in real-world human environments. I collaborate with the faculty of WPI Social Science Department and the Nursing Department of Worcester State University to develop nursing assistance robots, and study the technological and social impacts of nursing robots on current and future healthcare workers.
---
Prospective Students
We have several projects open to perspective PhD students and MS students who are looking for thesis topics. Please refer to the current projects in our lab and recent publications.
We have NSF NRT Fellowships for Perspective PhD students who are US citizens. Check the FORW-RD NRT Program for detailed information.
---
Grants
Analytical Framework for AI/AA

— "Testing & Evaluation for Soldier-Device Teaming Compatibility, Vulnerability, and Durability in Emergent Situations"; Role: PI; WPI collaborator: Jing Xiao, Soussan Dja-masbi; Funded by US Army, DEVCOM Analysis Center; Awarded funds: $1,664,871 for 5 years; 2022/01/15-2027/01/14.
SEMI-FlexTech #FT19-21-215 — "Soft Robotic Haptic Gloves as Intuitive Human-Machine Interfaces to Augment Human Performance"; Role: Co-PI; WPI Collaborator: Pratap Rao (ME, PI), Cagdas Onal (RBE); UMass-Lowell Collaborators: Joey Mead, Chris Hansen, Jay Park, Jinde Zhang; Funded by SEMI-FlexTech and Massachusetts Manufacturing Investment Initiative (M2I2); Awarded funds: $1,764,938; 2021/11/01-2023/04/40.
NSF Award#2024802 — "Collaborative Research: NRI: INT: Transparent and Intuitive Teleoperation Interfaces for the Future Nursing Robots and Workers", PI: Jane Li, Co-PI: Cagdas Onal, Jie Fu, Jeanine Skorinko and Yunus Telliel; $731,329, 2020/09/01-2023/08/31, in collaboration with the Nursing Department of Worcester State University,. The three year project is jointly funded by NSF and NIOSH/CDC. (see the CDC media release).
NSF Award#1922761 — "NRT-FW-HTF: Robotic Interfaces and Assistants for the Future of Work", PI: Cagdas Onal, Co-PI: Jing Xiao, Zhi Li, Pratap Rao and Yunus Telliel; $2,999,998.00, 2019/09/01-2024/08/31.
---
News
2023-06-30

Congratulations on the acceptance of papers for IROS 2023:

Nikita Boguslavskii*, Zhuoyun Zhong*, Lorena Maria Genua* and Zhi Li, "Shared Autonomous Nursing Robot Assistant with Dynamic Workspace for Versatile Mobile Manipulation.", Accepted by IEEE/RSJ International Conference on Intelligent Robots and Systems (IROS), 2023.
Achyuthan Unni Krishnan, Tsung-Chi Lin, and Zhi Li, "Human Preferred Augmented Reality Visual Cues for Remote Robot Manipulation Assistance: from Direct to Supervisory Control.", Accepted by IEEE/RSJ International Conference on Intelligent Robots and Systems (IROS), 2023.

2022-06-30 Congratulations on the acceptance of a paper for IROS 2022:

Achyuthan Unni Krishnan, Tsung-Chi Lin, and Zhi Li. "Design Interface Mapping for Efficient Free-form Tele-manipulation." In IEEE/RSJ International Conference on Intelligent Robots and Systems (IROS 2022). 2022.

2022-01-31 Congratulations on the acceptance of a paper for ICRA 2022:
2021-03-01 Congratulations on the acceptance of papers for ICRA 2021:

Tsung-Chi Lin, Achyuthan Unni Krishnan and Zhi Li, "How People Use Active Telepresence Cameras in Tele-manipulation", accepted by IEEE International Conference on Robotics and Automation (ICRA), 2021. [paper abstract]
Alexandra Valiton, Hannah Baez, Naomi Harrison, Justine Roy, and Zhi Li, "Active Telepresence Assistance for Supervisory Control: A User Study with a Multi-Camera Tele-Nursing Robot", accepted by IEEE International Conference on Robotics and Automation (ICRA), 2021. [paper abstract]