June 2019: Lunch to celebrate Diego's mBio paper.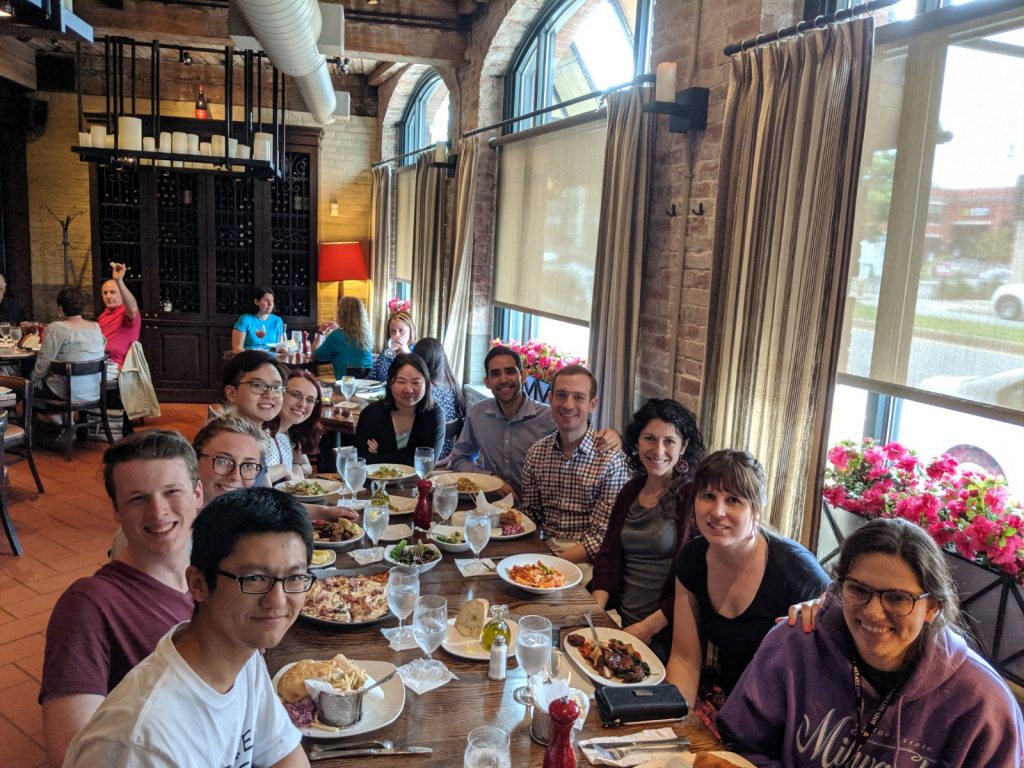 June 2019: Sam gives a lightening talk at the Boston Bacterial Meeting and wins the prize for best undergraduate poster.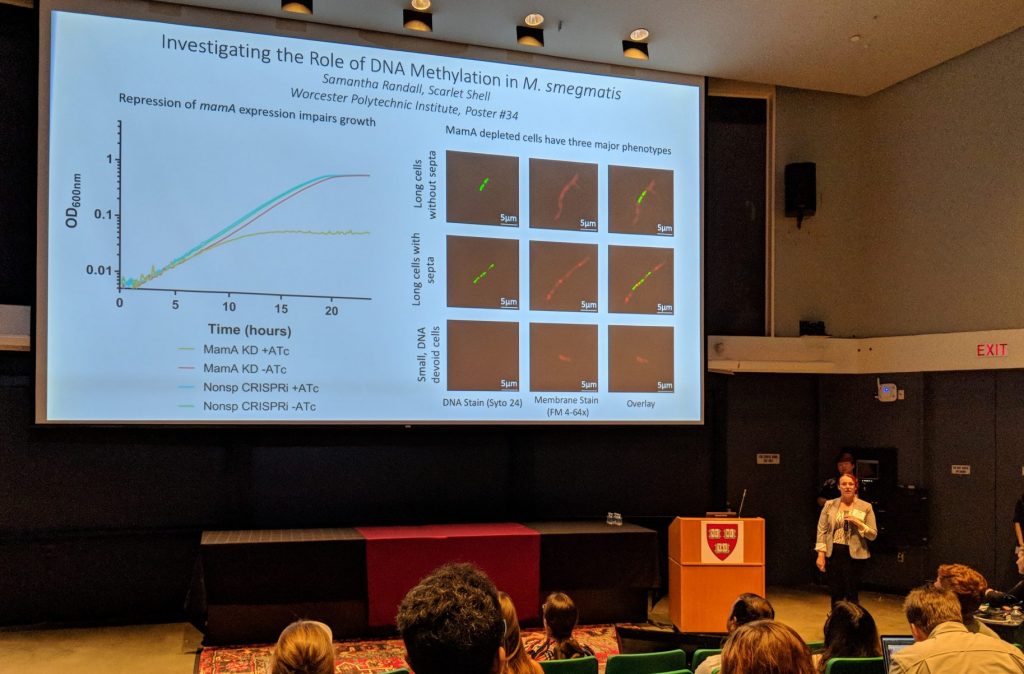 May 2019: Three fantastic students – Oscar, Tien, and Sam – receive their Bachelor's degrees.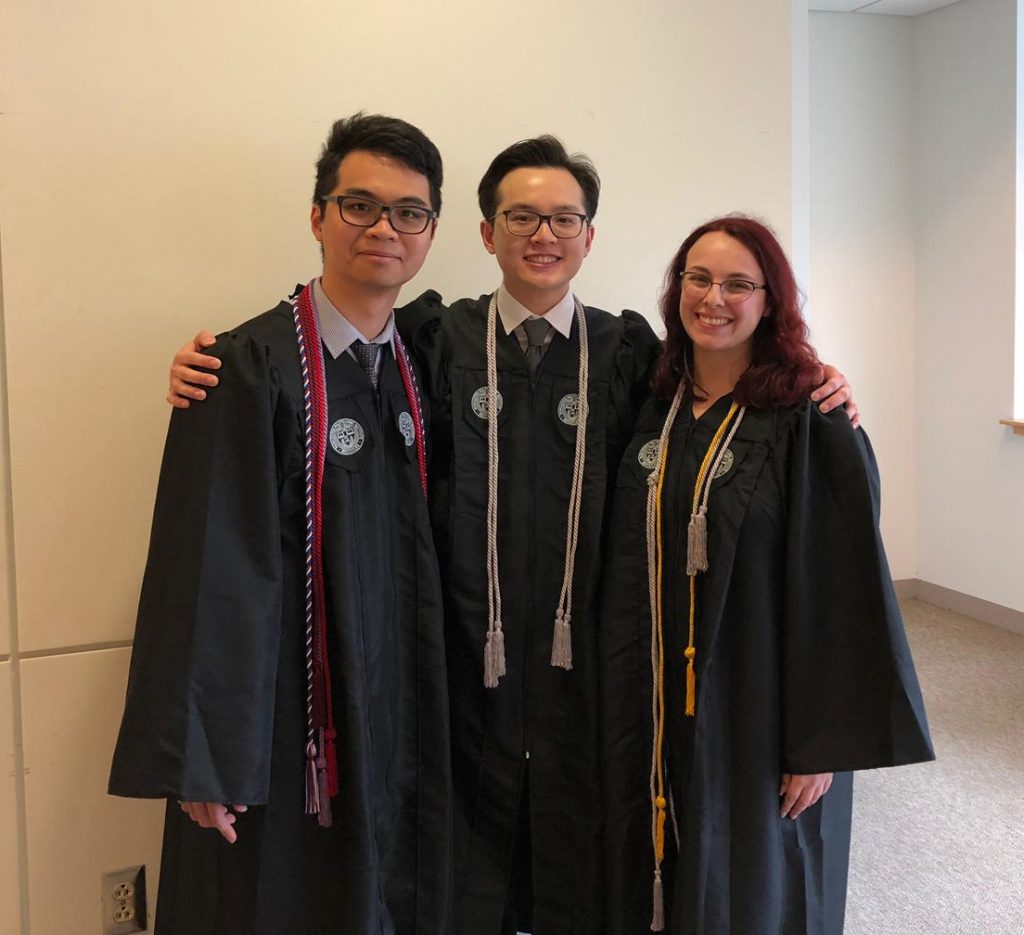 May 2019: Sam, Tien, and Oscar present their senior projects.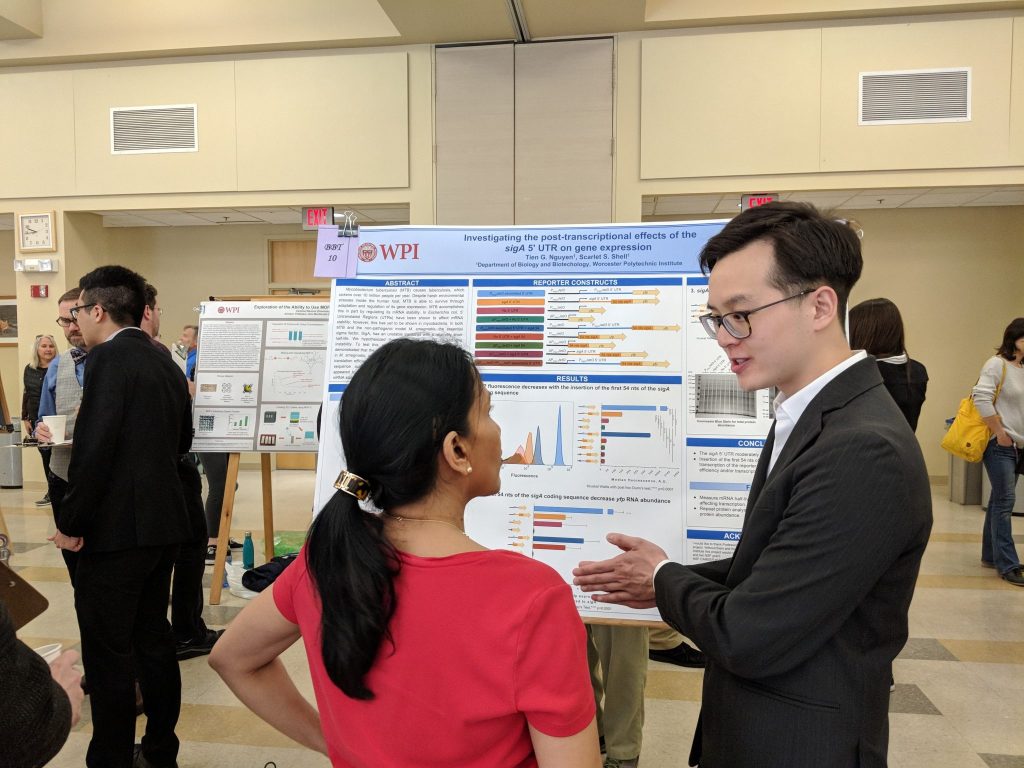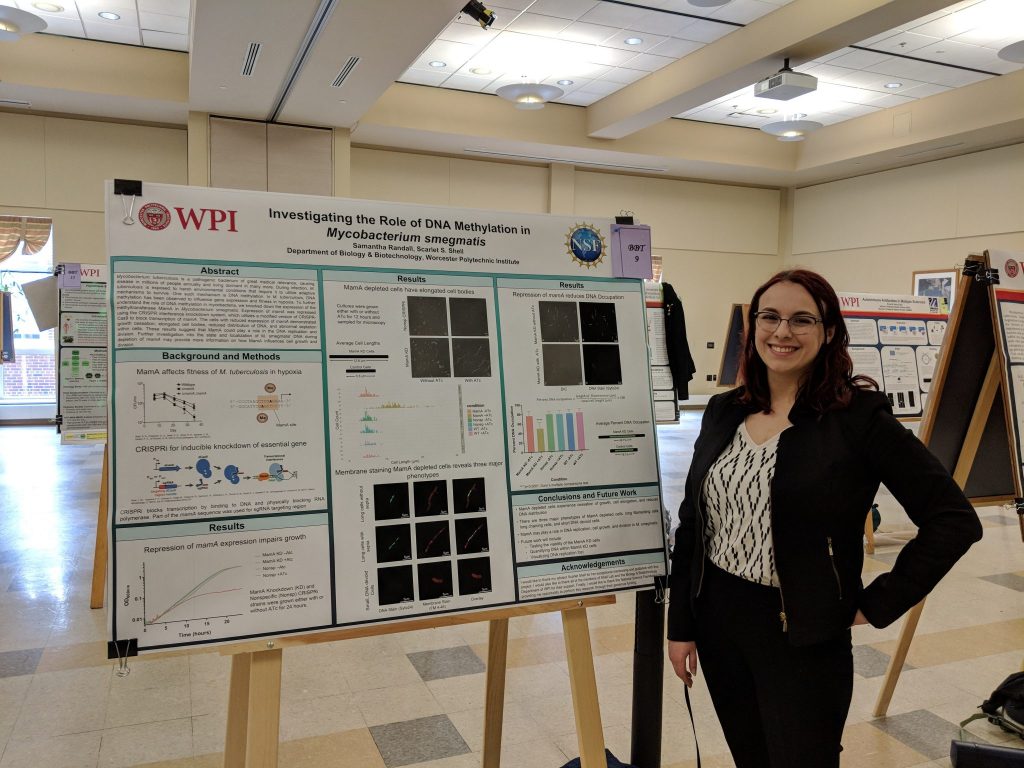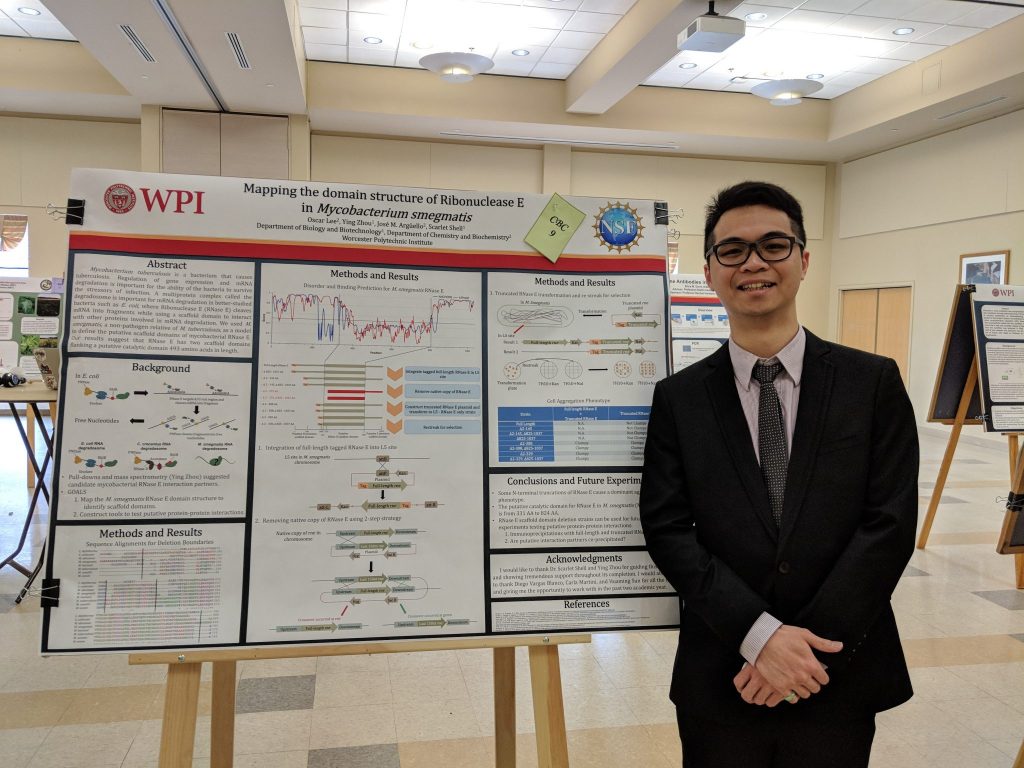 May 2019: Celebrating Scarlet's WPI Board of Trustees Award for Outstanding Academic Advising.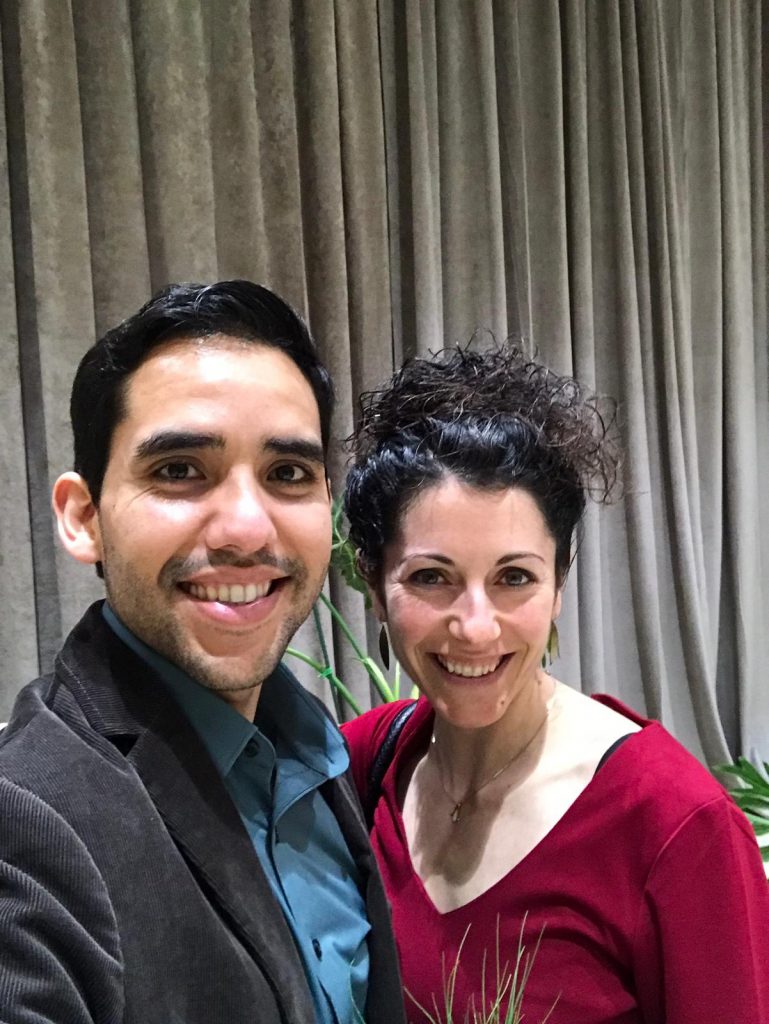 April 2019: Diego wins best life sciences poster the the WPI Graduate Research and Innovation Exchange, and Sam wins the Salisbury prize for excellence in Biology and Biotechnology (with WPI president Laurie Leshin and WPI provost Wole Soboyejo).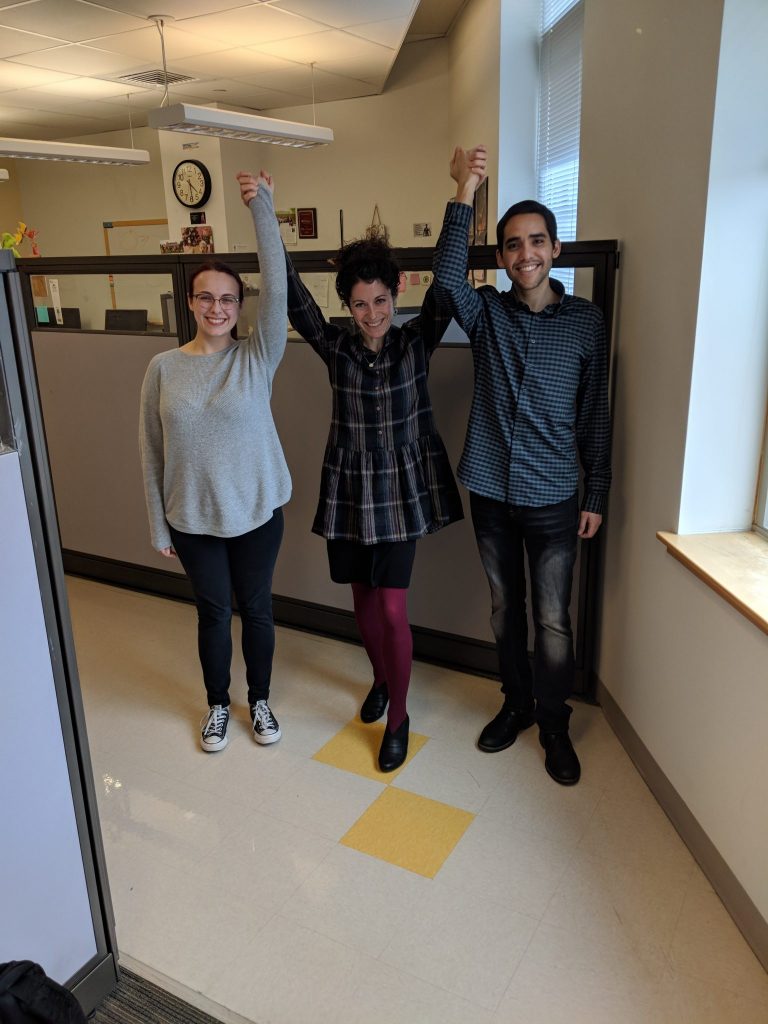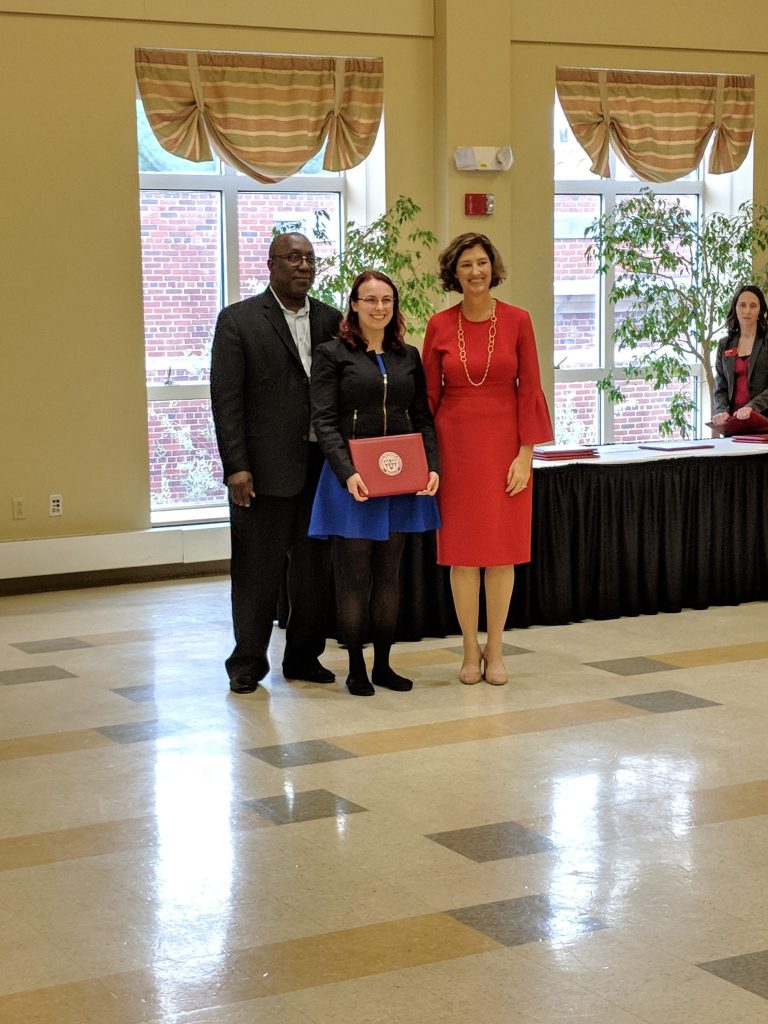 April 2019: WPI undergrads contribute to the Shell lab's research mission in a course-based research experience (with Associate Teaching Professor Lou Roberts).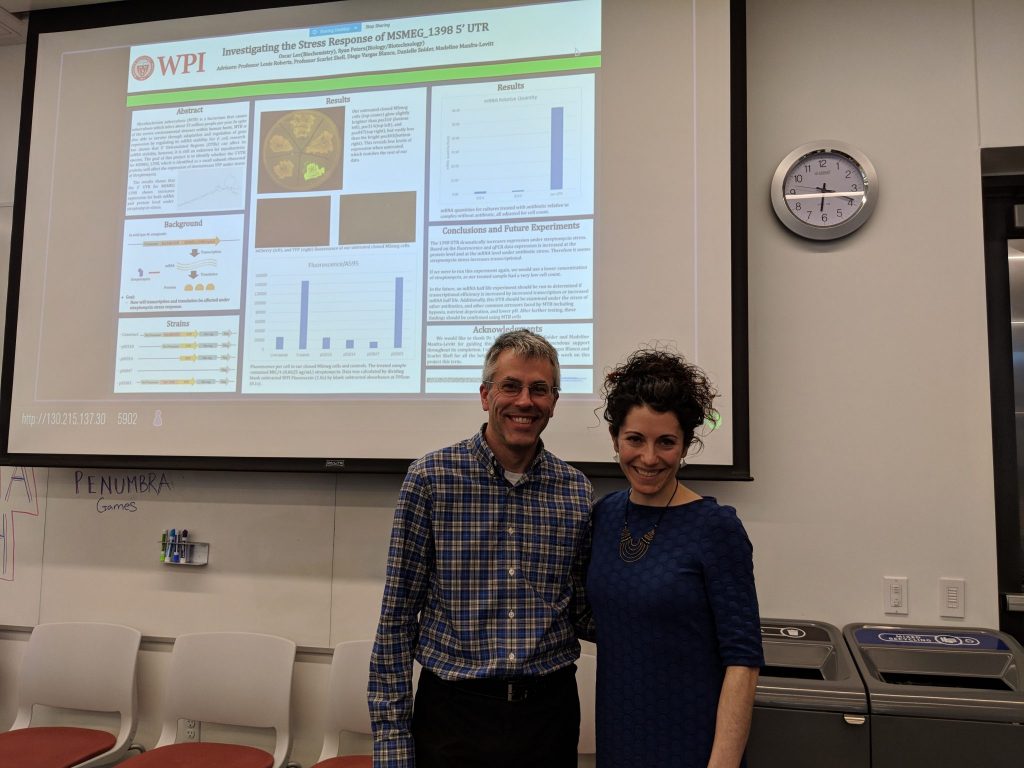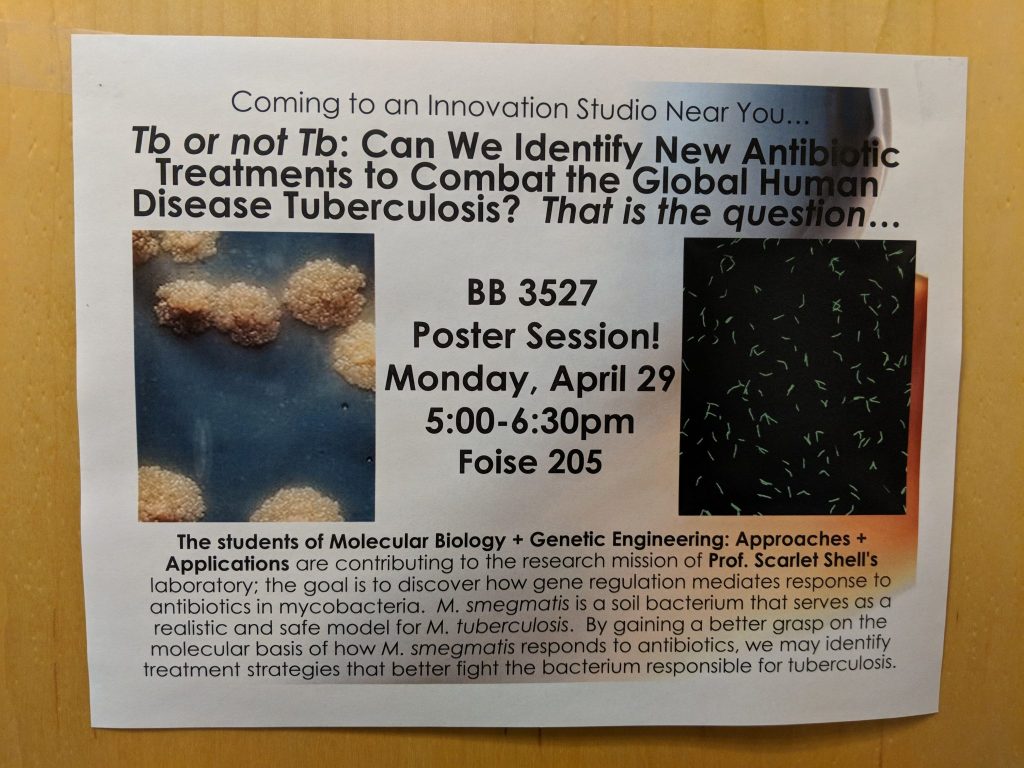 April 2019: lab game night!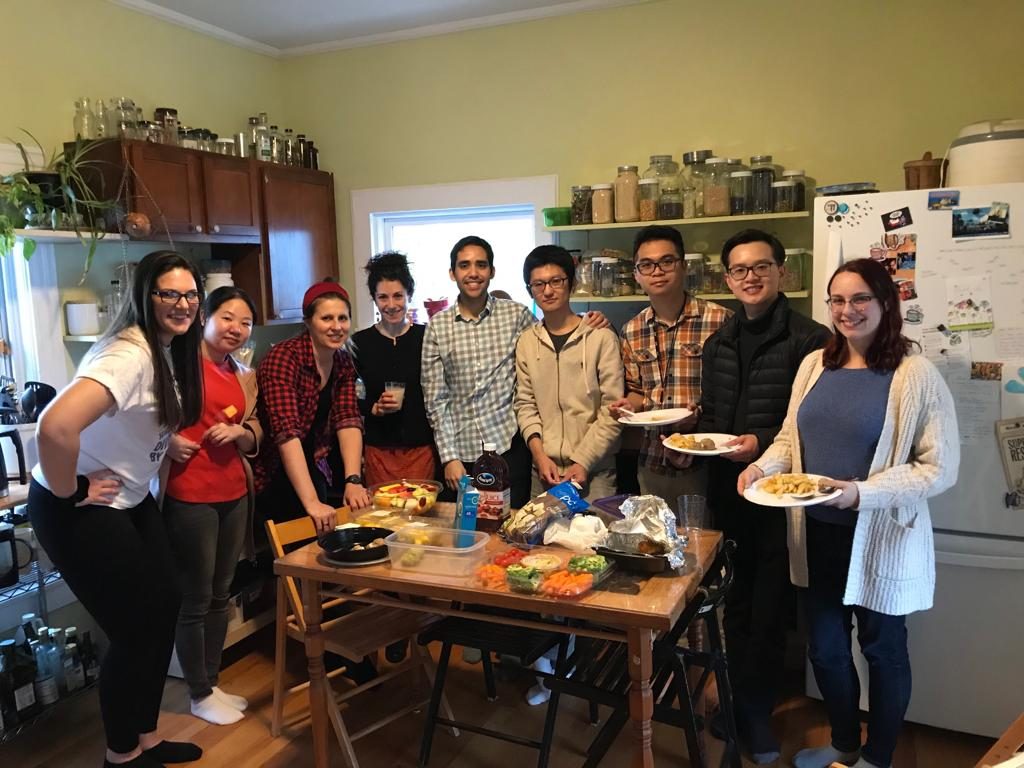 March 8, 2019: Carla's paper is accepted for publication by Frontiers in Microbiology. Time for a celebration lunch!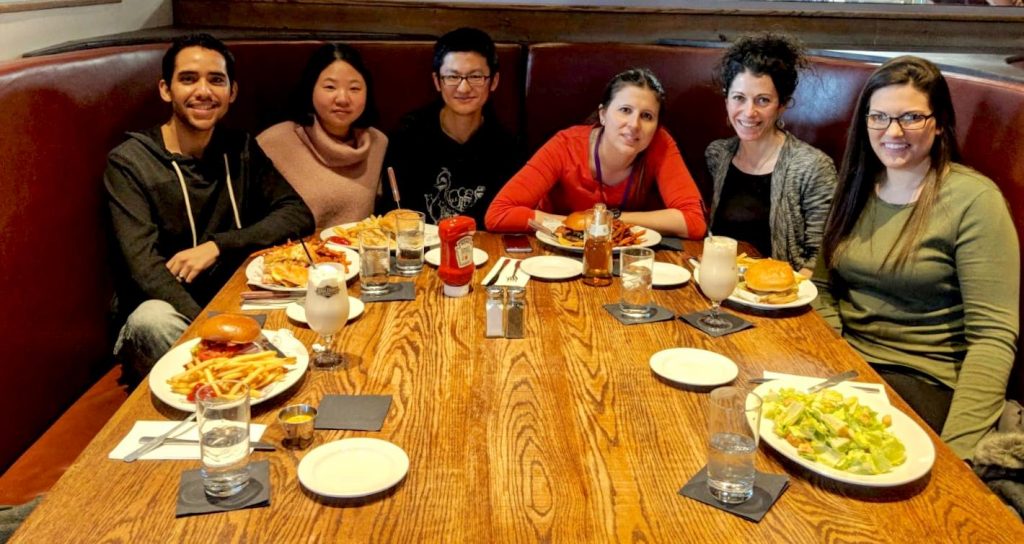 March 7, 2019: Diego presents his work at the Boston TB Meeting

February 6, 2019: Diego and Huaming present their work at WPI's Graduate Research and Innovation Exchange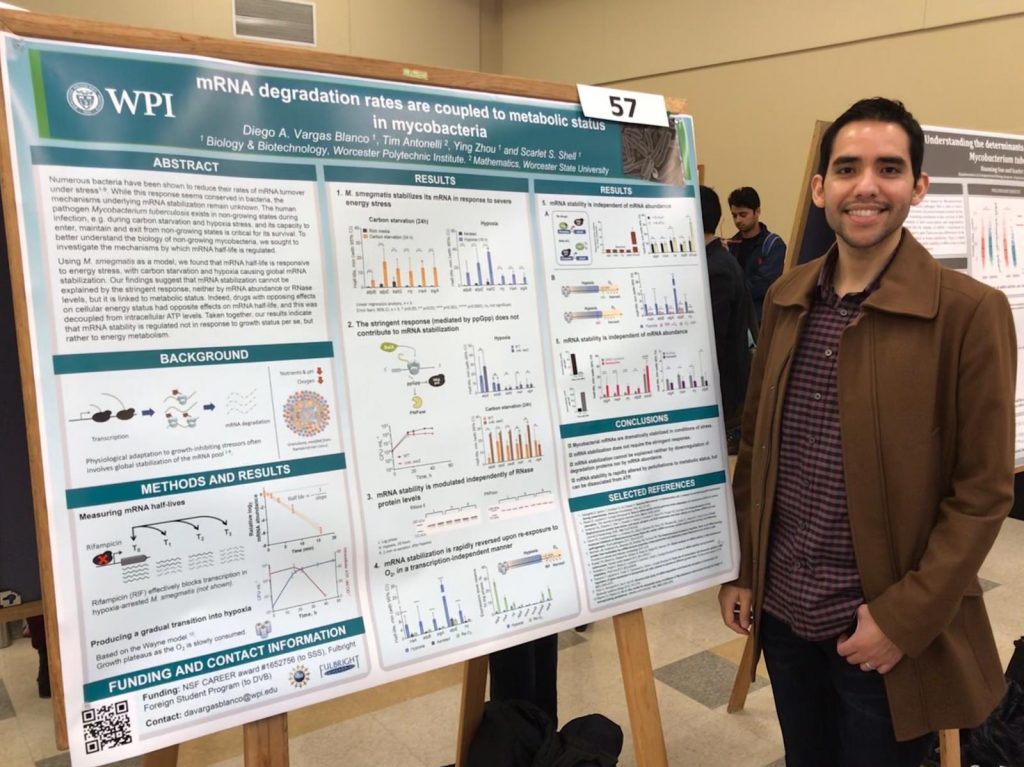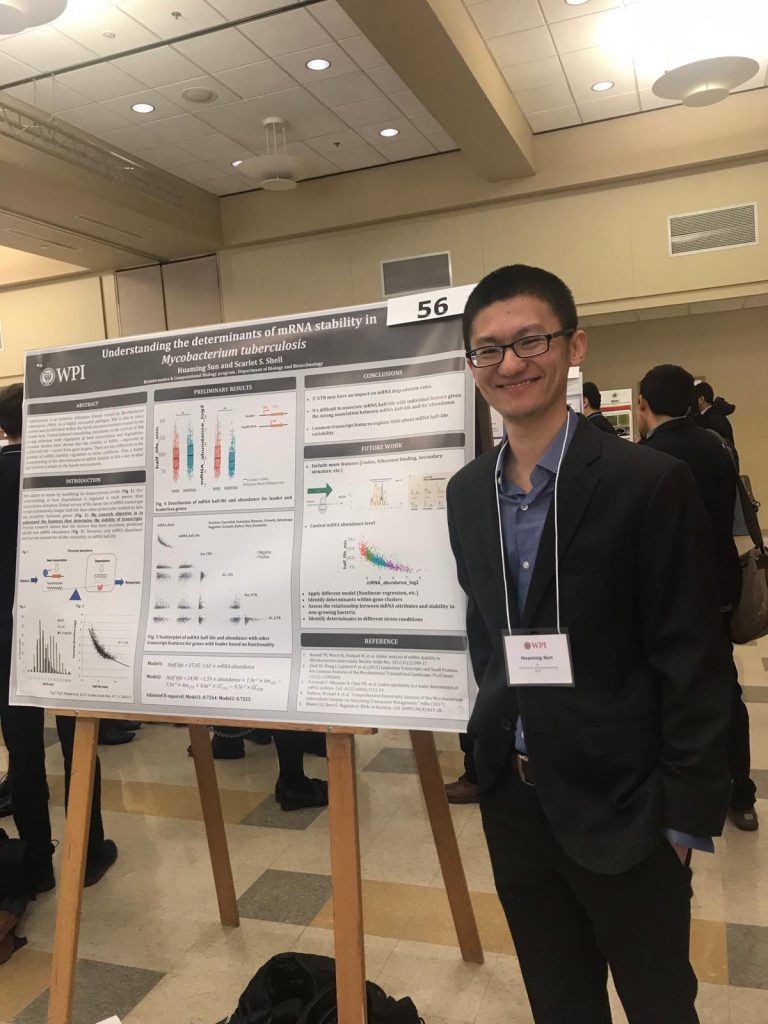 January 2019: Ying gives a talk at the Pioneer Valley Microbiology Symposium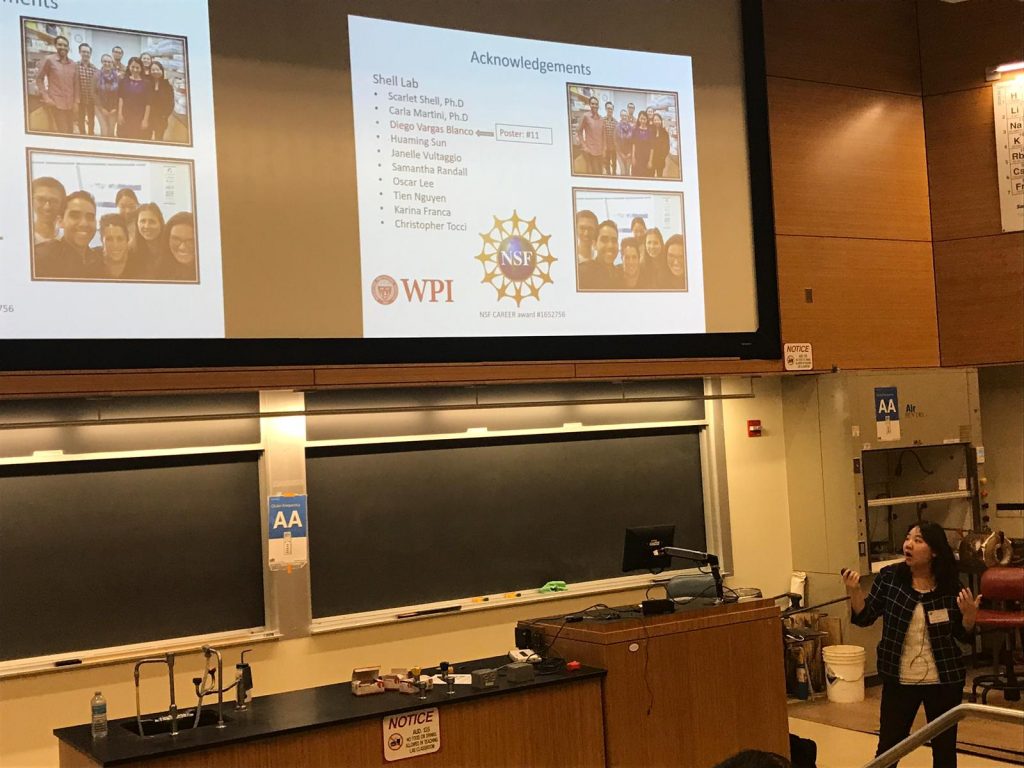 January 2019: Scarlet gives a talk and Carla presents a poster at Keystone Tuberculosis in Banff, Alberta