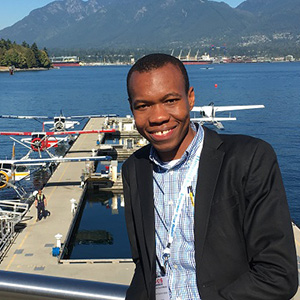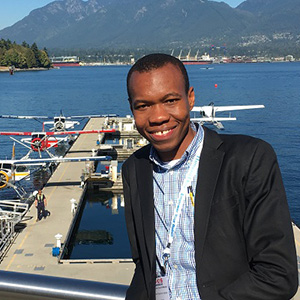 PhD Student
Email: kcmbanisi@wpi.edu

Lab: 85 Prescott 224
Education
Positions Held
Prior to joining WPI, I worked with industrial automation systems, as well as client servicing support. Please refer to my LinkedIn for more information regarding my previous work experience and professional involvement.
Research Interest
My research investigates human performance and preference through the simulated interactions of computational human models and dynamic systems (e.g., vehicle, robot) or environment (e.g., assistive living space, workspace). My research thus far have developed a computational human model that consists of driving task planning, natural human motion coordination planning and motion control. This model is further integrated with the geometric and dynamic system models of a vehicle, to simulate the human-vehicle simulation in various driving scenarios. This simulation can be used to evaluate human efforts and responses in driving tasks, and the design of vehicle ergonomics and augmented driving system. In the future, I will continue to such simulation approaches to study the interaction of human and assistive devices and rehabilitation exoskeletons.
I am also interested in exploring ways improving STEM education by developing effective teaching resources and pedagogical techniques. My focus of interest is upscaling robotics and automation learning and application in sub-saharan Africa. Towards this, I currently serve as a robotics curriculum developer and facilitator on a World-Bank project, Maths and Science for Sub-Saharan Africa (MS4SSA), which is providing technical assistance to countries in the sub-Saharan Africa region to improve learning outcomes in STEM.
Projects
Force anticipation in pushing and pulling tasks
Learning motion primitive library for rendering natural vehicle maneuver motion coordination
Computational human modeling for human-vehicle interaction
Professional Activities
2018/10/04-05, Paper and poster presentations at IROS 2018, Madrid, Spain

Paper Title: Learning coordinated vehicle maneuver motions from human demonstrations
Poster Title: Assessment of Physical Fatigue in Robot Teleoperation during Complex Motion Coordination Tasks

2018/09/21, WPI RBE Program Colloquium

Title: Learning coordinated vehicle maneuver motions from human demonstrations

2017/10, Workshop presentation at IROS 2017
2018/06/09, Lab Demo for WPI Touch Tomorrow
2018/03/05, Lecture at MS4SSA STEM Teacher Training Conference, Rwanda

Title: Introduction to Robot Mechanisms

2017/09/26, Poster Presentation at IROS 2017, Vancouver, Canada

Title: A control architecture for rendering passive and active whole-body coordination in driving tasks

2017/07/12, Lecture at MS4SSA STEM Teacher Training Conference, Nigeria

Title: Promoting Innovation in Africa through Robotics Education