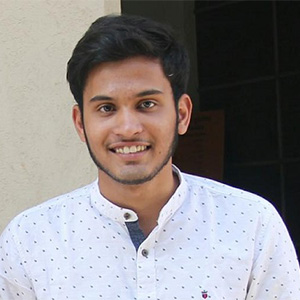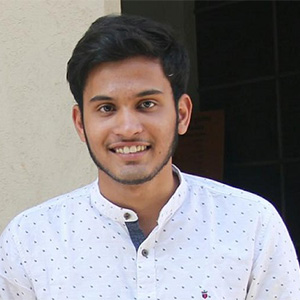 Master Student
Email: hsnemlekar@wpi.edu

Lab: 85 Prescott 224
Education
B.S. in Mechanical Engineering, Pune University, India

Project: Robot Design for ABU Robocon Contests
Research Interest
I believe the possibility of robots coexisting with humans at comparable intelligence levels is quite fascinating. This is the dream I constantly work towards. Accordingly, my research interests in robotics lie in the field of motion and task planning for Human-Robot Interaction.
I am currently working on the Telerobotic Intelligent Nursing Assistant (TRINA). At low-level, I conduct human user study to analyze the parameters in human-robot object handover, such that the nursing robot will be able to predict the handover intent and motion and response quickly and appropriately. At high-level, I analyze the human strategies in coordination of manipulation and locomotion actions using high-level learning and planning methods. I am also interested in the navigation of mobile robots, such as planetary rovers and space assistance robots.
Besides robotics, I enjoy playing soccer, watching the Premier League and writing music.
Projects
Modeling and inference in human-robot collaboration (Ongoing)
High-level learning and planning of loco-manipulation (Ongoing)
Fast and fluent human-robot handovers (Complete)
Object affordance for human-robot collaborative tasks (Complete)
Model Predictive Control for autonomous vehicles (Complete)
Honors
Professional Activities
2019 Graduate Research Innovation Exchange (GRIE), selected for final competition [poster]
2018-06, Robotics: Science and Systems (RSS) 2018, workshop presentation [paper]