Glenn Gaudette, PhD
Professor, Biomedical Engineering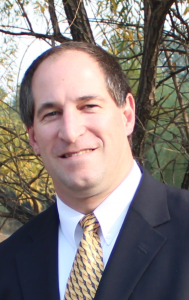 Glenn R. Gaudette, PhD, is a Professor of Biomedical Engineering at Worcester Polytechnic Institute. His research, which is supported by the National Institutes of Health and the National Science Foundation, aims to develop a treatment for the millions of Americans suffering from myocardial infarction and other cardiovascular diseases. In May of 2012, he co-founded a company based on some of the pioneering technology developed in his laboratory. Dr. Gaudette also teaches biomedical engineering design and innovation, biomechanics and physiology. He promotes the development of the entrepreneurial mindset in his students through support provided by the Kern Family Foundation.
Katrina Hansen
Graduate Student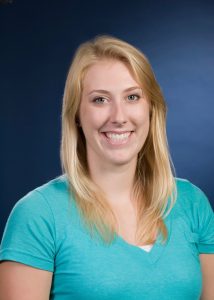 Katrina is originally from Chugiak, Alaska and graduated from Washington State University in 2012 with a degree in bioengineering. Katrina began at WPI in the Fall of 2012 and has contributed to the work involving the fibrin microthreads. Her work seeks to answer the questions of how the efficient delivery of human mesenchymal stem cells and induced pluripotent stem cell derived cardiomyocytes (iPS-CM) affect cardiac function post myocardial infarction. Additionally, Katrina has characterized how iPS-CM function on fibrin microthreads using a novel method that concurrently captures mechanical contraction and calcium transients.
Joshua Gershlak
Graduate Student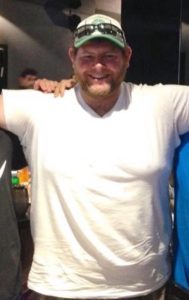 Josh is originally from Peabody, Massachusetts. He graduated from Case Western Reserve University in 2011 with a degree in biomedical engineering, where he also played four years of varsity football. From there, Josh received his master's of science from Tufts University in 2014 where he performed research on stem cell-ECM interactions and in particular learned the technique of decellularization. He joined the WPI Myocardial Regeneration Lab in the summer of 2014. Josh has performed some work on the lab's fibrin suture technology but has mostly been focused on decellularization. He, along with Professor Gaudette, has coauthored articles on decellularization in collaboration with the Ott Lab at Massachusetts General Hospital. One such paper was the first time that a whole human heart was decellularized and then made fully functional through recelluarization with human iPS-CMs. Josh's main focus has been on the development of some of the exciting new work coming from the lab in collaboration with University of Wisconsin Madison and Arkansas State University on utilizing decellularized plants as perfusable scaffolds for tissue engineering.
Kaitlyn Marengo
Graduate Student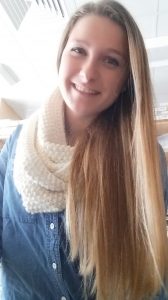 "The Incorporation of Decellularized Native Cardiac ECM into Fibrin Microthreads to Provide an In Vivo-like Microenvironment to Increase Stem Cell Adhesion"
Myocardial infarction (MI), the irreversible necrosis of cardiac muscle, is one of the most prevalent forms of cardiovascular disease and results in non-functioning scar tissue. Stem cell therapy has shown promising capabilities in regaining the functionality of this tissue. Previously, our lab has shown the use of fibrin microthread sutures to be an effective method to deliver human mesenchymal stem cells (hMSCs) into an infarcted region. Looking to improve our previously developed fibrin suture, we have begun to investigate the incorporation of native decellularized cardiac extracellular matrix (ECM) into the fibrin microthreads. The native ECM provides an in vivo-like microenvironment and complex binding sites for stem cells. Implantation of ECM has been shown to improve vascularization and functionality of tissues following a myocardial infarction. The incorporation of native ECM should allow for more bioactive microthreads, which may improve regenerative responses in vivo.
Luke Perreault
Undergraduate Student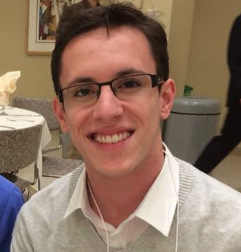 "Effects of Cyclic Strain on iPS-CM-seeded fibrin threads"
We have shown in our lab that fibrin microthreads are an effective scaffold for cardiomyocytes derived from induced pluripotent stem cells (iPS-CMs), for use in cell therapies for myocardial infarction. However, these cells express a less-mature phenotype then normal adult cardiomyocytes, hindering their effective use. Consequently, methods to improve their maturation are needed. This project aims to evaluate if applied cyclic stretch on iPS-CM-seeded fibrin threads may result in these immature cells adopting a more adult-like phenotype.
Azarmeedokht Azizi
Undergraduate Student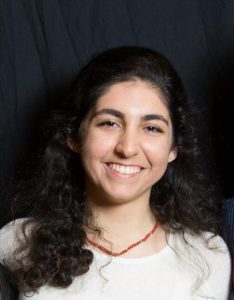 "ECM Coated Fibrin Microthreads"
Janet Zafiris
KEEN Program Grant Operations Administrator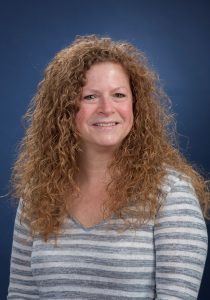 Janet Zafiris joined the Gaudette Lab in June of 2015.  From the start, Janet has been fully immersed in administering a grant awarded by the Kern Family Foundation promoting the integration of Entrepreneurial Mindset Learning into the curriculum across the WPI campus.  Previous to coming to WPI, Janet worked as the Executive Assistant to the Director of the New England Primate Research Center/Harvard Medical School and as Administrative Assistant in Radiology Research and the Immunology/Virology Program at UMass Medical School.  On her own time, Janet is owner of NBB Productions, an music event production company.  She is passionate about live music and bringing people together and has launched the Sunshine New England Music & Arts Festival series.