Glenn Gaudette, PhD
Professor, Biomedical Engineering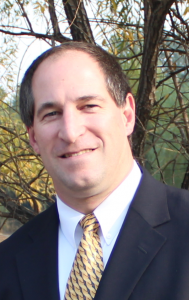 Glenn R. Gaudette, PhD, is a Professor of Biomedical Engineering at Worcester Polytechnic Institute. He received his PhD in Biomedical Engineering from SUNY – Stony Brook. He has over 75 publications, co-edited a book on Cardiovascular Regeneration, has 4 issued patents and founded a company based on the technology developed in his laboratory. His research, which is supported by the National Institutes of Health and the National Science Foundation, aims to develop a treatment for the millions of Americans suffering from myocardial infarction and other cardiovascular diseases. He has pioneered the use of plants as scaffold for heart regeneration. His work has been featured throughout the world including the BBC, The Washington Post and Fox National News. His work was named one of the top medical breakthroughs of the year by Boston Magazine and was the 7th Most Popular Stories of 2017 in National Geographic. Dr. Gaudette also teaches biomedical engineering design and innovation, biomechanics and physiology. He promotes the development of the entrepreneurial mindset in his students through support provided by the Kern Family Foundation. He was named the 2015 Faculty Member of the Year by the Kern Entrepreneurial Engineering Network. Dr. Gaudette also participates in multiple faculty governance committees at WPI and enjoys working with WPI students in the classroom, on projects and on research projects.
Joshua Gershlak
Graduate Student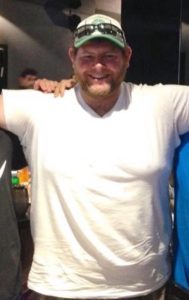 Josh is originally from Peabody, Massachusetts. He graduated from Case Western Reserve University in 2011 with a degree in biomedical engineering, where he also played four years of varsity football. From there, Josh received his master's of science from Tufts University in 2014 where he performed research on stem cell-ECM interactions and in particular learned the technique of decellularization. He joined the WPI Myocardial Regeneration Lab in the summer of 2014. Josh has performed some work on the lab's fibrin suture technology but has mostly been focused on decellularization. He, along with Professor Gaudette, has coauthored articles on decellularization in collaboration with the Ott Lab at Massachusetts General Hospital. One such paper was the first time that a whole human heart was decellularized and then made fully functional through recelluarization with human iPS-CMs. Josh's main focus has been on the development of some of the exciting new work coming from the lab in collaboration with University of Wisconsin Madison and Arkansas State University on utilizing decellularized plants as perfusable scaffolds for tissue engineering.
Janet Zafiris
KEEN Program Grant Operations Administrator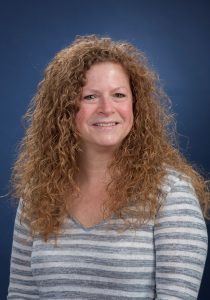 Janet Zafiris joined the Gaudette Lab in June of 2015.  From the start, Janet has been fully immersed in administering a grant awarded by the Kern Family Foundation promoting the integration of Entrepreneurial Mindset Learning into the curriculum across the WPI campus.  Previous to coming to WPI, Janet worked as the Executive Assistant to the Director of the New England Primate Research Center/Harvard Medical School and as Administrative Assistant in Radiology Research and the Immunology/Virology Program at UMass Medical School.  On her own time, Janet is owner of NBB Productions, an music event production company.  She is passionate about live music and bringing people together and has launched the Sunshine New England Music & Arts Festival series.